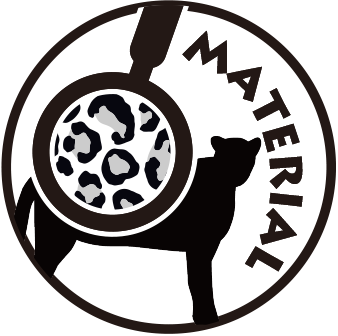 Material Development
The key to developing the materials was the thorough researching of animal fur with the goal of emulating it.
The shape of hair differs depending on the animal, and furthermore, a single species of animal can have a mixture of different types of fibers.
By conducting detailed analyses of the fibers of each of these animals, fibers were developed that had the optimal cross-sectional shape, glossiness, fineness and length.
During development, importance was also laid on the ease of handling the materials in their manufacturing process, with more unique fiber products, such as fibers able to shrink with heat and that have dope-dyeability (able to be colored during manufacture) also being lined up.
Currently, KANECARON® has over 400 features overall, and the accumulation of so many features has been the key to broadening the range of eco fur variations to a great extent.